That's right! I'm now a 26 year-old! I'm fortunate to have enjoyed my past several birthdays in pretty interesting places:

2005 - Chicago
2006 - Barcelona
2007 - Rome
2008 - Monterrey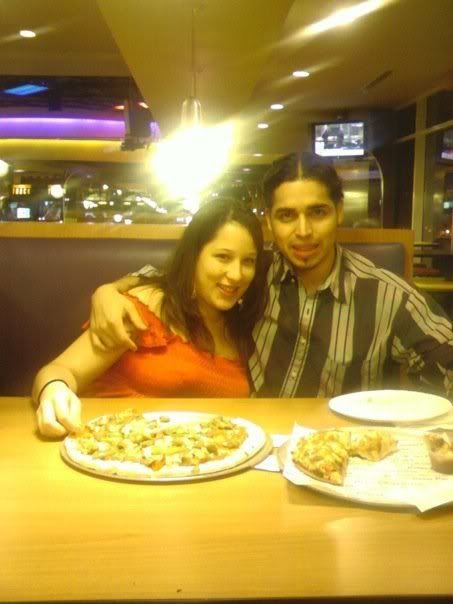 Last year, it was authentic Italian pizza and gelato. This year, Carlos and I celebrated at Peter Piper Pizza with a "Chicago Style Pizza". Apparently in other parts of the country/world, pepperoni, sausage, mushrooms, and green peppers are all it takes to make a pizza "Chicago Style". Regardless, the pizza was good, which is why we went there.

Afterward, we went with Nico for a long walk under the stars (or whatever can be seen under the smoggy Monterrey sky). The best part of my birthday was being together as a whole family! Here's hoping for the next one, we'll all be back in Chicago.